Hair is not just a beautification of the face and body. To many people it It serves as a canvas for self expression and a reflection of personal identity. When it comes to hair coaching, the focus is not just on hair care and styling but also on the client's entire wellbeing.
As a Hair coach, you play a crucial role in helping your clients achieve their hair goals, bolstering their self-esteem and restoring their confidence. However your technical proficiency alone does not guarantee success. Empathy is the key component that really distinguishes a great hair coach. In this blog post, we will explore why empathy in hair coaching is important and how it benefits both the client and the Hair Coach. Want to build a 7-figure Hair Coaching Business? Register for The Hair Coaching Certification Course.
Understand Individual Needs Through Active Listening
Each client seeking hair coaching has a distinct set of hair-related concerns, preferences, and objectives. Some people may battle with hair loss, while others may want to achieve a certain hair length or improve the health of their hair. Active listening and empathy are the first steps in hair coaching. In order for clients to feel comfortable sharing their hair-related struggles and goals, a Hair Coach must create a safe environment. By doing this, you can specifically personalize you advice and suggestions to each client's needs.
Support Emotional Well-being
Emotional distress can frequently result from hair-related problems. For instance, hair loss can significantly affect a person's mental and emotional well-being. Empathy in hair coaching entails acknowledging the emotional components of hair care and providing support when necessary. When necessary, you should be ready to offer advice, encouragement, and referrals to other health care practitioners. Learn more about the Characteristics of a Good Hair Coach Here.
Promote Positive Mindset towards their Hair
In today's world, where body image concerns are common, hair plays a crucial role in one's entire appearance. As a Hair Coach you ought to encourage body positivity and assist your clients in embracing their inherent beauty. Redefining beauty standards and promoting self-acceptance are examples of being empathetic as a Hair Coach. You can guide clients toward setting realistic goals that will help boost body positivity and direct clients toward hairstyles and medical procedures that complement their ideals and sense of self. If you are interested in becoming a Certified Hair Coach, Click here to register for The Hair Coaching Certification Course.
Create a Supportive Environment
Empathy isn't only about what you say as a Hair Coach. It's also about the atmosphere they foster. It's pertinent to provide a warm, inclusive coaching environment for your clients. As a Hair Coach you should make sure that every time you connect with a client, they leave feeling appreciated, valued, and safe. This takes into account factors like providing a warm and comfortable environment and employing professionalism and empathy in your communication to ensure that everyone feels at ease.
Adapt to Changing Needs
Empathy in hair coaching involves staying aware of these changes and adapting the coaching approach appropriately. Whether it's experimenting with new styles, changing product recommendations, or addressing shifting emotional concerns, being adaptable and responsive is key to maintaining a positive Hair Coaching relationship.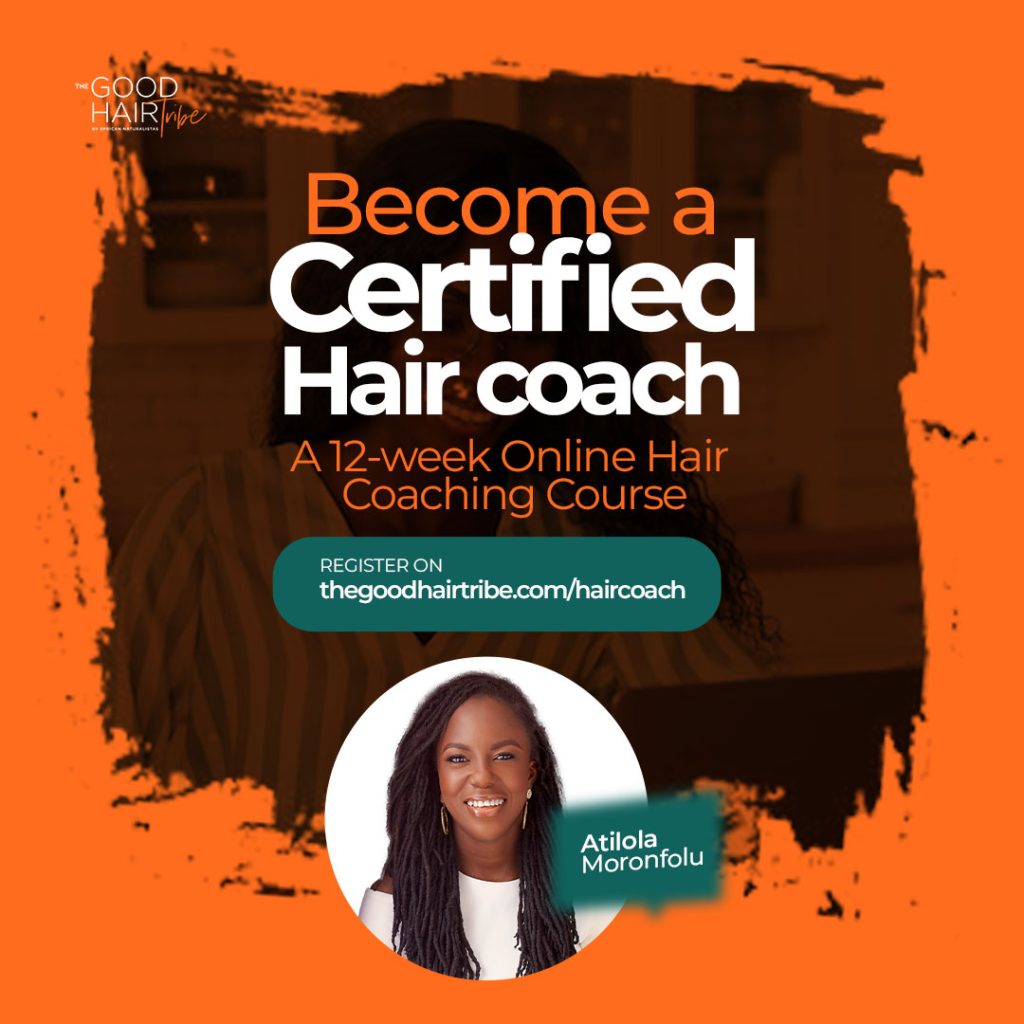 Hair coaching involves a lot more than just hair and technical skills is merely one of its component. The help and direction clients require to accomplish their hair-related goals must be given to them in a sensitive manner. As a Hair coach, you can build trusting relationships with your client by doing the things mentioned in this blog post.
Empathy not only improves the coaching experience for the client, but it also makes it more gratifying for the you the coach as you see the good changes in your clients' life. Click here to register for The Hair Coaching Certification Course if you are interested in impacting people's life by being a Hair Coach.