Are passionate and knowledgeable about hair care and are you looking expand your client base and grow your hair coaching business? Attracting new customers can be a lucrative yet difficult process but with the right strategies, you can expand your clientele and assist more individuals in achieving their hair goals. In this blog post, we'll discuss six effective tips to help you attract more Hair Coaching clients and build a successful Hair Coaching business.
Meanwhile if you will like to gain insights on the system behind a successful Hair Coaching Business and also become a certified Hair Coach, register for The Hair Coaching Certification Course.
Define Your Niche
You must identify and define your niche before you can draw-in clients. Being an expert in a certain field, such as, natural hair, hair loss treatments, curly hair care, or texturized/relaxed hair, can help you stand out and attract clients who are looking for advice in that field. To identify and define your niche, you should consider your interests and strength. What particular hair-related problems are you most interested in or best suited to handle? Niching down to your strength will enable you excel at coaching your clients. Click Here to learn about 6 Hair Coaching Specializations to help you in defining your niche
Craft a Compelling Online Presence
Having a solid online presence is crucial in the current digital era. Create an attractive website that highlights your knowledge, offerings, and client testimonials. Show up consistently on social media to enable you reach with potential clients.
Share Valuable Content
By sharing valuable information, you can establish yourself as an authority in the industry. Make instructional videos, write informative blog posts, share tips on social media and host free online workshops or webinars. Doing this will help you connect with potential clients. Get certified as a Hair Coach today by taking The Hair Coaching Certification Course.
Utilize Email Marketing
Generate and nurture leads by creating a list of interested clients' emails and start regularly sending out newsletters. Share educational material, service updates, and deals. You can nurture leads and stay in touch with potential customers by using email marketing.
Offer a Free Consultation
Offer prospective clients a complimentary introductory consultation. This gives you the chance to establish rapport, determine their needs, show off your knowledge, and build a relationship with them. When this is done properly, you can easily convert the potential client to a paying client. In The Hair Coaching Certification Course, we discuss this in details and show you step by step how to convert your free offers to paying clients.
Invest in Paid Advertising
To reach prospective clients who are actively looking for hair coaching services online, take into consideration adopting targeted internet advertising, such as Google Ads or Facebook Ads. Invest money on creative advertisements that highlight your unique value proposition.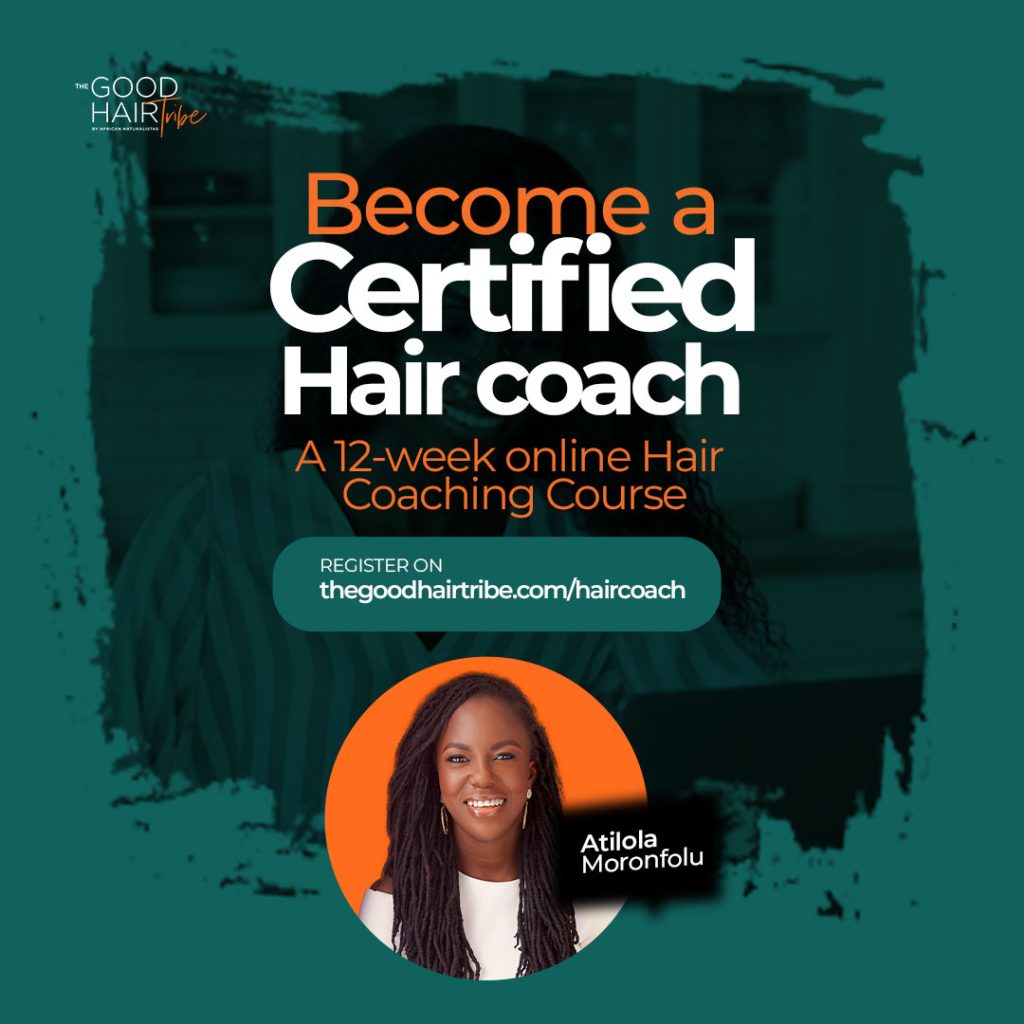 Attracting hair coaching clients requires a strategic and multi-faceted approach. You'll be well on your way to attracting more clients who are eager to start off on their hair journeys with your assistance if you incorporate these six suggestions into your Hair Coaching Business strategy. Keep in mind that to stand out and achieve long-term success in the field of Hair Coaching, you must be consistent and have a sincere desire to assist others with their hair goals.
Remember, getting certified as a Hair Coach is the first step to building a successful Hair Coaching Business. Click here to register for The Hair Coaching Certification Course