In this competitive hair industry, where every snip and style is an opportunity to transform lives, building a powerful personal brand as a Hair Coach is your ticket to immense success and and making a lasting impact in the industry. Read this to get more insights on the Power of Personal Branding for Hair Coaches.
Your personal brand is the essence of who you are as a hair coach, the value and lasting impression you bring to your clients, and the legacy you leave behind. In this guide, we will unravel how to build a compelling personal brand as a hair coach. Meanwhile, you can learn how to make millions from Hair Coaching here.
Define Your Unique Value Proposition
Determine what makes you unique among other hair coaches to start. Think about your particular abilities, methods, and fashion. What distinguishing or unique features do you offer? Do you have a special talent for a certain hairstyle, color, or cut? Create a succinct and clear statement that conveys your exclusive value offer. This will serve as the foundation of your personal brand. Click Here to learn How to Build a Successful Hair Coaching Business.
Identify and Understand Your Target Audience
To build an effective personal brand, you need to know who your ideal clients are. Find out the desires, needs, and problems of your target audience. Are you targeting young people looking for ways to grow and maintain long healthy hair or older people looking for how to manage hair loss and build a good hair regimen? Knowing your audience will help you create content and a brand message that will appeal to them.
Craft a Compelling Brand Messaging
Craft a compelling brand messaging that is consistent with your beliefs, areas of expertise, and perks that clients may receive from working with you. Write a compelling bio that briefly explains you and your experience as a hair coach. Create taglines and captions that reflect your enthusiasm and dedication for enhancing confidence of your clients by transforming their hair. We will share more about this in our upcoming Hair Coaching Webinar. Register for the webinar here.
Develop a Consistent Visual Identity
In addition to your brand messaging, how you portray yourself aesthetically also contributes to your personal brand. Pick a logo, color scheme, and general design that reflect the character of your brand. Consistency throughout your website, social media profiles, business cards, and other materials helps you project a memorable brand image.
Showcase Your Expertise
Promote your skills by sharing insightful content. This can include how-to guides and hair care advice. Update your social media pages or blog frequently with informative posts that establish you as an authority as a Hair Coach. This not only draws in your potential clients but also engages and informs your current clientele.
Following this guide will help you build your personal brand as a Hair Coach. We will share more about crafting a strong personal brand and the business of Hair Coaching in our upcoming webinar. Click Here to Sign up for the "How to Build a Successful Hair Coaching Business" webinar taking place on September 18, 2023. It's Free!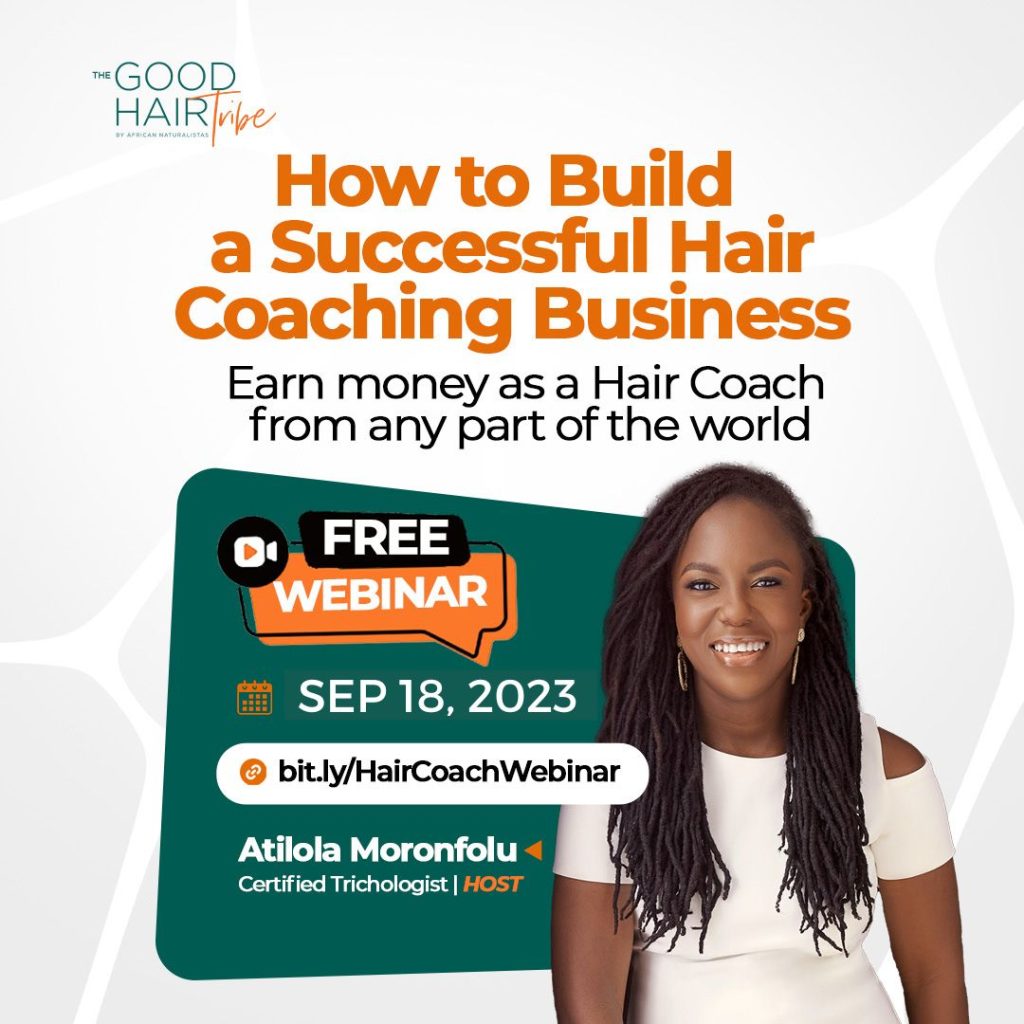 Trust me, you don't want to miss this. Click here to reserve your spot and take the first step on your path to making millions as a Hair Coach.