As a Hair Influencer, you already have a following of individuals who trust your every word when it comes to hair management techniques, hair styling, hair product recommendations as well hair growth tips.
It is also a well-known fact that a lot of hair product brands often reach out to Hair Influencers for them to promote their range of products and tools.
You probably feel the income stream you get from being a Hair Influencer is just enough or you are probably satisfied with the role you play in the lives of your followers. Well, hey, allow me introduce you to how you can go from being a Hair Influencer to becoming a pro Hair Coach in 4 easy steps outlined below.
Before I go on, let's talk a bit about Hair Coaching, and who a Hair Coach is.
Hair Coaching is the art of providing knowledgeable information about hair and scalp issues, and the solutions to these problems. A Hair Coach is an individual who understands the science of hair and has the accurate hair care literacy knowledge, experience and skills to be able to examine, identify and proffer solutions to people who come to them with their hair and scalp troubles. The Hair Coach should also be able to recommend appropriate hair products and hair regimen based on hair type, structure, and location.
A Hair Coach does not need to perform hair or scalp surgeries, neither does a Hair Coach need to inject people with serums or any hair growth potion in the name of resolving a hair issue. A Hair Coach simply coaches their clients based on best practices, best products and lets them know when it is time to visit a certified Trichologist or Dermatologist for any advanced hair loss or scalp issues.
Please note that a Hair Coach is very different from a Hair Influencer and a hair product formulator.
Now, to the matter at hand; how you can go from being a Hair Influencer to becoming a pro Hair Coach.
Download The Free E-book on How to Become a Hair Coach via this link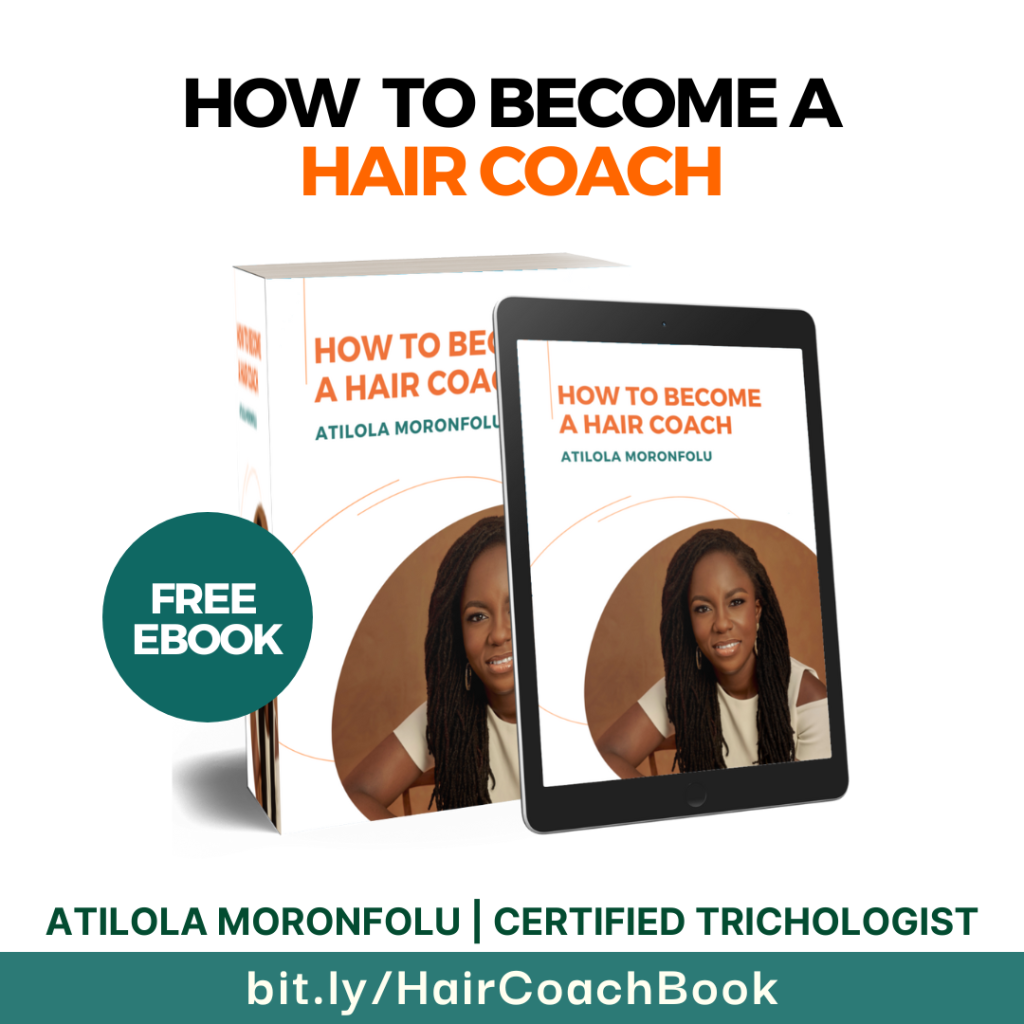 STEP 1: Identify your Audience
Beginner or pro influencer, once you decide to become a Hair Coach, you have to once again get to know your audience from scratch. What kind of people follow you, why do they follow you, and would they be willing to purchase from you once you begin this new pathway. Trust me, you want your audience because these are the people who would blow your trumpet loud, refer you and keep coming back to you.
You can do this by throwing out polls, questionnaires and doing live times with your audience to let them know what you are on to and get a feel of what their needs are regarding hair goals, hair issues and hair products.
STEP 2: Carve Your Niche
In this area, your audience knows you to be a Hair Influencer who recommends products to use based on personal preference, or on the brand with the highest bid. However, you want them to begin to know you as someone who can give valuable advice when it comes to hair and scalp solutions for any type of hair in any location.
Therefore, your content type should change, your content delivery should change, and thereby you begin to present and distinguish yourself as a thought leader in the hair care industry, ready to solve issues presented to you either on a one-one basis or collectively, whichever you choose.
At this point, you no longer deliver general hair solutions based on your personal experiences or general knowledge, you have now carved a niche with the knowledge of hair care science and can attend to different individuals regardless of their location, hair type or hair issues.
STEP 3: Pay Attention to Your Audience
Now that you and your audience are at par, aside from being a very knowledgeable Hair Coach, one thing that would really stand you out is when you listen to your audience and pay attention to the questions they are asking on your page and in your comment section. Know that most of these people have stories to about their hair journey. They have either been through one or more of the following stages;
Been to hairstylist who damaged their entire hair or their edges.
Been back and forth with big chops.
Have used harsh products that have damaged their hair.
Desire to have waist length hair to no avail.
Experimented with different routines for their hair growth.
And now, they've found you from whichever source, they follow you and you've gained their trust. Therefore, you must listen to them and do your best to give them personalized recommendations.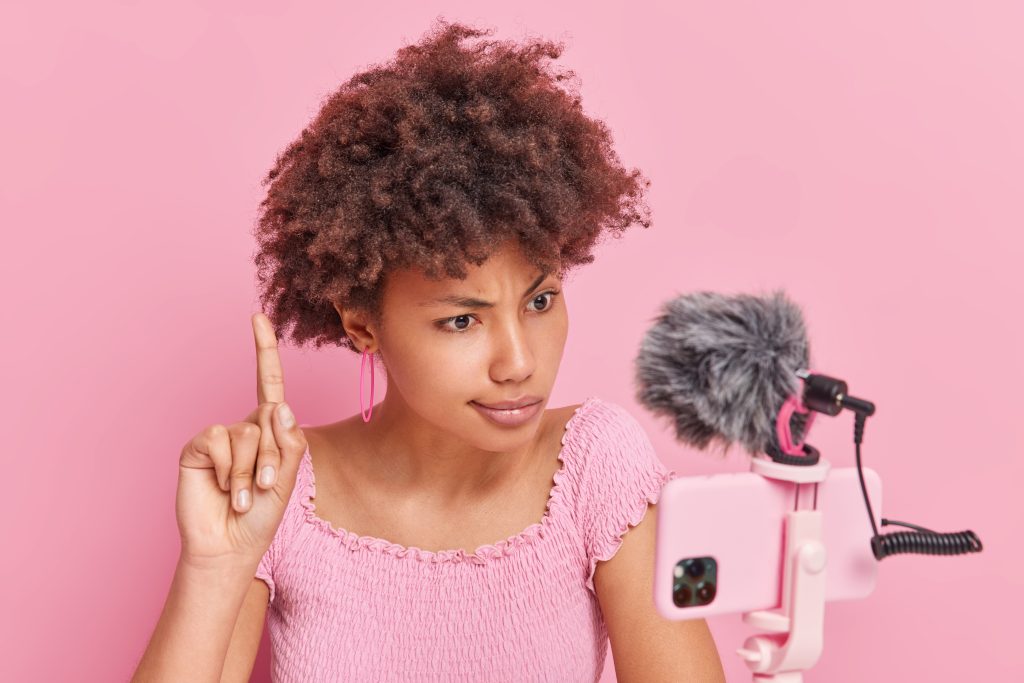 STEP 4: Get Certified As a Hair Coach
Even though you have the knowledge of caring for your own natural hair on a personal level, and you have probably figured out what products and routines work for you. It is indeed a different ball game when it comes to helping other people achieve their hair goals.
This is why you need to get the right knowledge of hair science and hair care literacy such as identifying disorders like hair and shaft damage in your clients hair, how to know when your clients hair is in trouble, and so may other areas I cannot exhaust.
This is why we have created the avenue for you to become a certified Hair Coach to gain the necessary knowledge required to coach your clients/followers to achieve their hair goals or resolve pending hair issues.
Here, you would learn from experienced Trichologists, hair transplant surgeons, dermatologists, nutritionist and so many other experts. This course is fully packed and you can't go wrong in your hair business by choosing it.
Begin your journey to becoming a certified Hair Coach by joining the free webinar via this link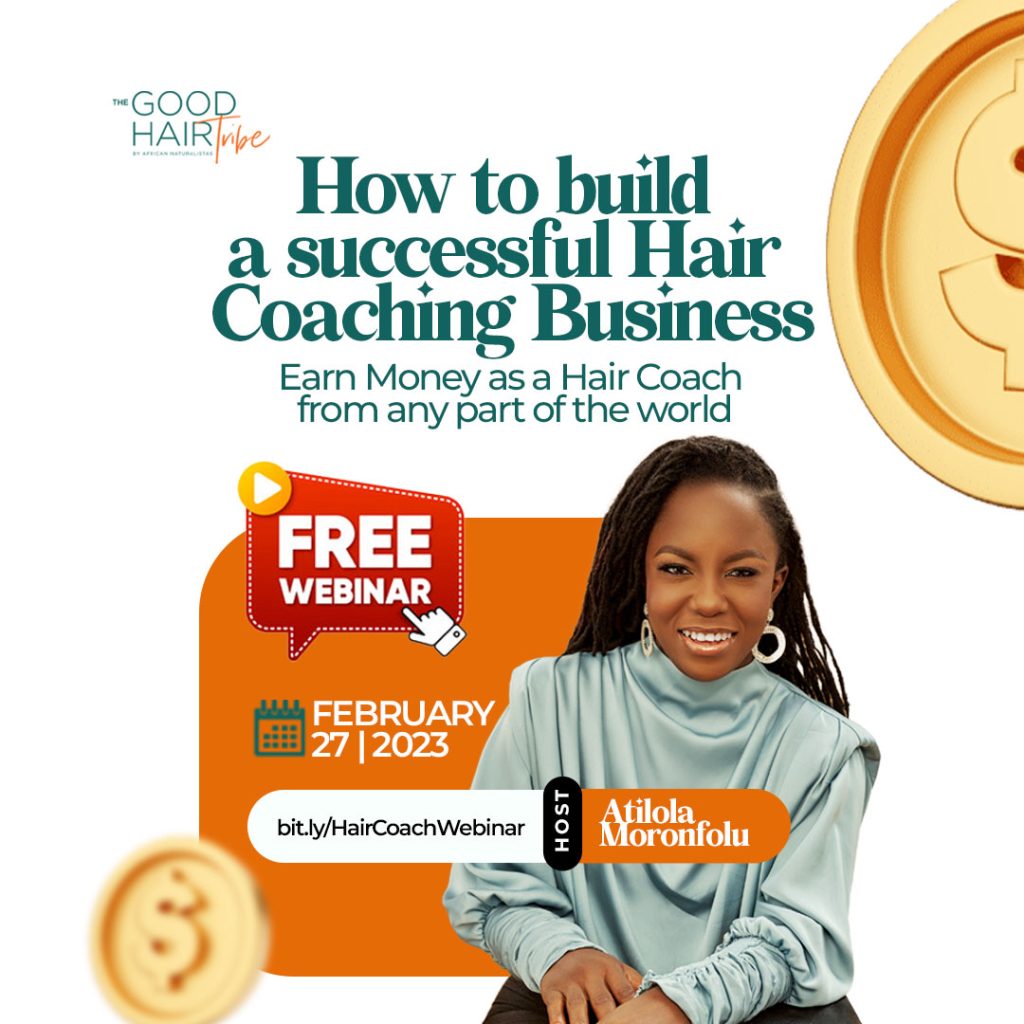 If you have been thinking of how to switch up your craft, expand your audience and create a new stream of income, then you came to the right place and I hope these tips on diversifying from just being a Hair Influencer to becoming a certified Hair Coach have been beneficial to you.
Start now to take steps towards this goal and leave a comment below if you have any questions, need help or more information.